"A very united, generous family with good taste and beautiful vines on the best terroirs of Saint-Aubin and Santenay. All of this explains the success this domaine has achieved over some twenty years." — Bettane et Desseauve Le Classement des Meilleurs Vins de France 
We are thrilled to introduce our latest white and red Burgundy direct import, Domaine Denis and Francoise Clair.
Based in Saint Aubin, this producer is very well regarded in France, but less known in the United States, for now...
For those less familiar, as you can see on the map, the vineyards of Saint Aubin abut vineyards in Chassagne and Puligny Montrachet, and in the case of the 2018 Saint Aubin En Remilly, border Chevalier Montrachet, one of the most prestigious Grand Cru white Burgundy vineyards.
We've been looking to expand our portfolio into Saint Aubin as the whites can rival Grand Crus at a fraction of the price.
The standouts are the 2018 1er Cru En Remilly and the 2017 and 2018 vintages of 1er Cru Murgers Dent du Chien, vineyards located next to Puligny Garenne and Champs Gain.
We've also managed to secure great 1er Cru wines from Sous La Roche Dumay, Les Champlots, Sur le Sentier Du Clou.
Did we mention that these 1er Cru white Burgundies are all under $50? Once again our direct import program over delivers!
We can also offer a village Saint Aubin and a village Santenay white, both priced at $30!
Some delicious reds as well, most notably the Santenay 1er Cru Clos des Tavannes, a selection of very old vines.
We recommend all of these delicious, recession buster wines, which will be ready to ship mid July.
Time to back up the truck.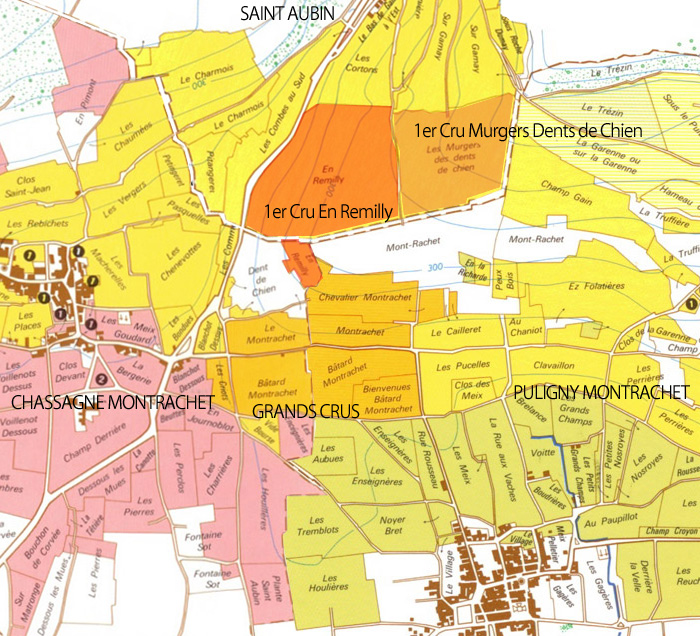 The Domaine of Françoise and Denis Clair in the village of Santenay. Created in 1986 by Denis Clair, the domaine is one of the best-value appellations in the Cote de Beaune. The Clair family had owned parcels in the area for generations, but sold most when Denis decided to bottle his own wine.
His wife Françoise was born in Saint-Aubin. Their son Jean-Baptiste, joined the family business to work the vines in 2000. Later he took over their white wines. Today the family owns 15 hectares, including parcels in Santenay and Saint-Aubin. Denis died in 2016, but has left the estate in the best of hands.